Making It Easy to Download an Entire Show
November 16, 2011

Recently the capability to download an entire show as a zip file was added to Picnshow. When editing a show select the "Allow download" check-box. Now anyone who views this show can download all the photos bundled up in a zip file. The default setting when a show is created is to not allow show download. Turn it on when you need it for a given show.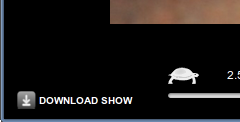 The link to download will appear in the lower left corner when viewing the show. Click on the link to download the zip file.
This feature was added at the request of some of our users. It is intended to make it easy for your audience to download your pictures and add them to their own photo collection, or put them on a digital photo frame.