Picnshow Launched
December 20, 2011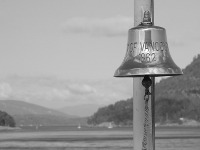 Picnshow has now launched! We are done with our final beta testing and ready for prime time. After listening carefully to our beta testers, implementing dozens of new features, squashing hundreds of bugs (software bugs that is) we feel that Picnshow is ready to go.
We now have two different account types, Picnshow Regular and Picnshow Extreme. The Regular account is free and a great way to check out Picnshow. Upgrade to Extreme to get added capacity: more shows and more photos. Our Pricing Page has additional details.
A great big thanks to all of our beta testers for their patience and invaluable feedback. We have upgraded all beta testers to a Picnshow Extreme account as a token of our appreciation. As always if any of our users, beta or otherwise, have any comments, suggestions or bug reports please contact us. We want to hear from you.
Most of all we hope all our users, current and future, will be pleased with the ease and simplicity of turning their photos and snapshots into slide shows. Showcase your vacation photos to your friends, send around all the pictures from your latest group outing, or make that loving, but sometimes impatient, grandparent happy by sending them the latest baby pictures.
Enjoy!