What's New in Photo Sharing
January 30, 2012
Our Mac-using users often ask us how they can upload their pictures from Apple's iPhoto to Picnshow. It's easier than you might think! In the file browser window that appears when you click the "Upload Images" button in the Picnshow Editor, simply navigate to and click on "Photos" under the "Media" heading of the left-hand side of the window. From there, you can browse and select photos from your iPhoto albums, recent imports from your camera, or anywhere in your iPhoto library!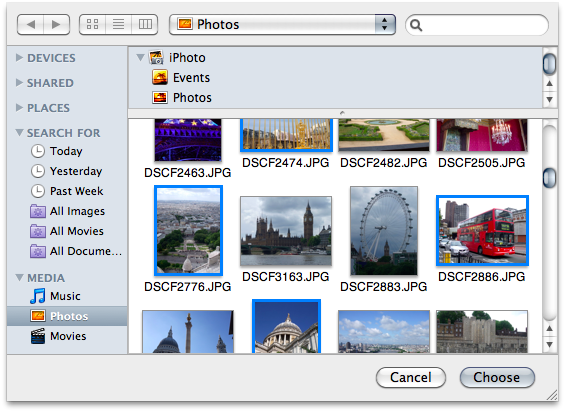 An alternative way to upload your photos from iPhoto is to first select the album(s) or photos from within the iPhoto application itself and choose the File > Export... menu option to save the photos to a convenient directory, like your Desktop. Then, from the Picnshow Editor's "Upload Images" dialog you can find and select the photos you'd like to upload from the location you saved them. This same technique also works with many other photo management applications.
At Picnshow, we're always looking for ways to make life easier for our users. For iPhoto users, we're considering developing an iPhoto plug-in to make uploading your pictures directly from iPhoto to Picnshow even simpler. If you're an avid iPhoto user who would like to see this feature added to Picnshow, please don't hesitate to contact us and let us know.
January 14, 2012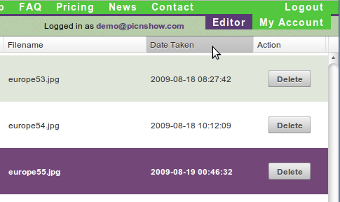 Just a reminder about the ability to reorder photos in your shows by the date and time they were taken. This is not a new feature but may be new to some of our users. There is a help item describing in detail how to use this feature. But in short: click on the Date Taken column heading and then click OK to sort all the pictures by date and time.
Be aware that there is no one click method of going back to the previous order of your photos. So this is a good tool to use when you begin ordering the photos in your show rather than at the end.
December 20, 2011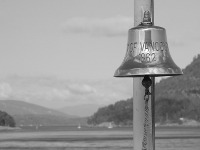 Picnshow has now launched! We are done with our final beta testing and ready for prime time. After listening carefully to our beta testers, implementing dozens of new features, squashing hundreds of bugs (software bugs that is) we feel that Picnshow is ready to go.
We now have two different account types, Picnshow Regular and Picnshow Extreme. The Regular account is free and a great way to check out Picnshow. Upgrade to Extreme to get added capacity: more shows and more photos. Our Pricing Page has additional details.
A great big thanks to all of our beta testers for their patience and invaluable feedback. We have upgraded all beta testers to a Picnshow Extreme account as a token of our appreciation. As always if any of our users, beta or otherwise, have any comments, suggestions or bug reports please contact us. We want to hear from you.
Most of all we hope all our users, current and future, will be pleased with the ease and simplicity of turning their photos and snapshots into slide shows. Showcase your vacation photos to your friends, send around all the pictures from your latest group outing, or make that loving, but sometimes impatient, grandparent happy by sending them the latest baby pictures.
Enjoy!